Food

Shop Information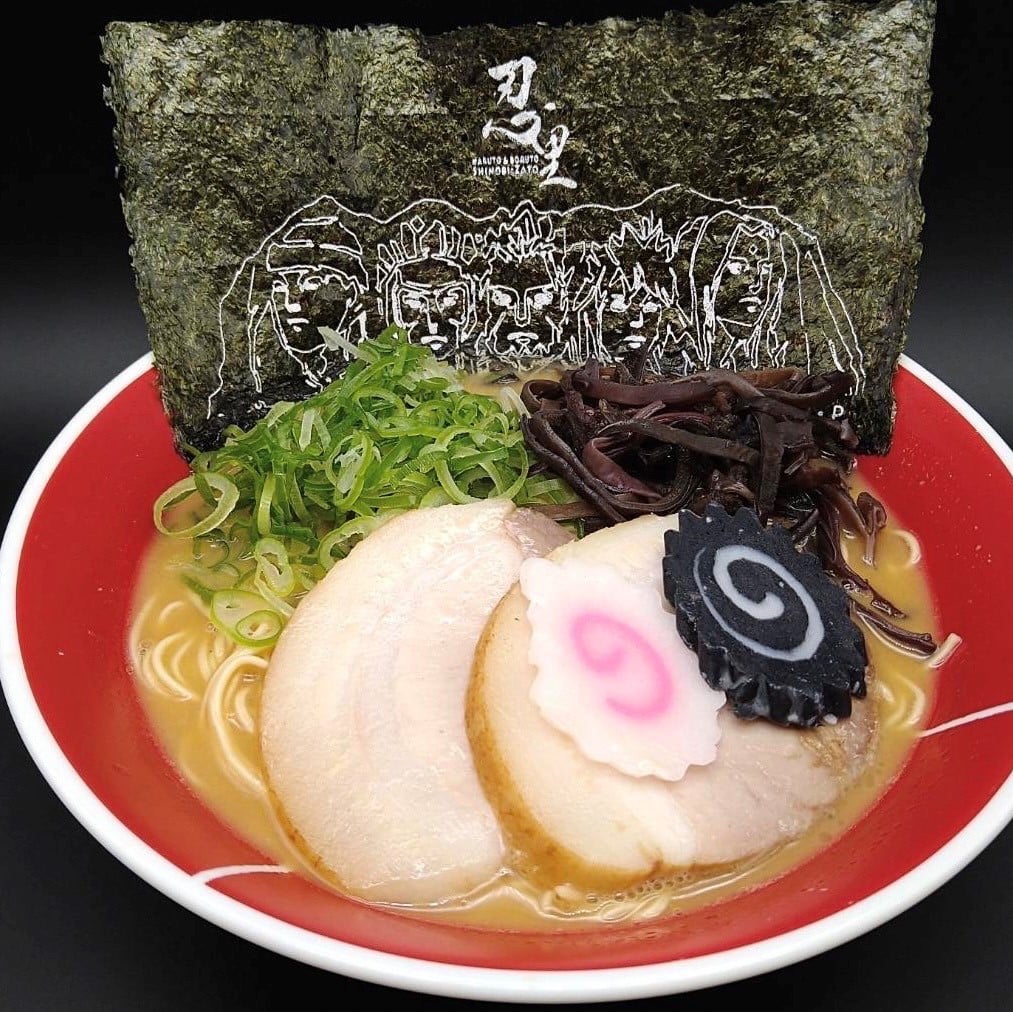 At Ramen Ichiraku
NARUTO & BORUTO Oshizato
Let's eat the collaboration food of
At Morino Terrace
Godzilla interception operation
You can eat the collaboration menu!
At Ruida's Tavern
of the original character
Introducing the lunch box!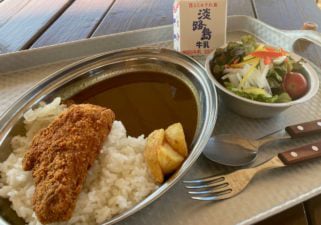 Morino Terrace

Navy Awaji Chicken Stamina Curry

Since ancient times, we have eaten curry every Friday on the ship...
For 36 years, the chef who wielded his skills in the Maritime Self-Defense Force has reproduced the taste and upgraded it further!
The curry roux is a double base of chicken and pork, with a swirling umami and rich flavor.
In addition, Awaji Island onion salad and Awaji Island milk are nutritious.Blow away the lingering summer heat with this dish!

* Sales will start from August 2023, 8.

ASK
Morino Terrace

megalo soup curry

Megalo, the guardian deity of the Seatopia undersea kingdom, has become a black soup curry.The wings are ham cutlet, and the characteristic feather pattern is cheese sauce.A spicy soup curry that is easy for children to eat.

ASK
Morino Terrace

Black Monster King Godzilla Curry

Godzilla's footprint-shaped rice, which is inspired by the anger of the raging monster king, is colored with black curry and red chili oil made with plenty of onions from Awaji Island.Don't worry, it's not as spicy as Godzilla's, where you can't help but breathe fire out of your mouth.

1,848 yen (tax included)
Ramen Ichiraku

Akatsuki Ramen

Akatsuki Ramen is now available as a collaboration food of NARUTO×BORUTO Shinobi!
"Akatsuki"'s "red and black costume" is reproduced with charred garlic mar oil and edible chili oil!

ASK
Morino Terrace

You can take out delicious food from Morino Terrace!

Some of Morino Terrace's dishes, such as curry and chicken chips, can be taken out.

Enjoy a leisurely picnic on the large lawn open in front of you.
Ramen Ichiraku

"Ramen Ichiraku" Tonkotsu Ramen

Uzumaki Naruto's favorite ramen.
The point is the seaweed with the Shinobisato logo!
You can enjoy 3 different flavors: pork bone / miso pork bone / pork bone soy sauce
For each 1,210 yen (tax-included)
*Can also be topped with a soft-boiled egg, 3 slices of char siu, or 3 slices of seaweed with the Uzumaki mark.
(Provided in the NARUTO & BORUTO Shinobizato area)